CLAUDE HOOPER BUKOUSKI,
no no, that's not me...
eerrm, eeeek yeehaa, I'm ( one breath )
Zohar Rashit
( altogether now.... ZOHAR RASHIT )
So now I sound like some alcoholic...
Well, since none of you know me,
YOU CAN'T PROVE IT !
( well, nobody mentioned it in my
guestbook
yet)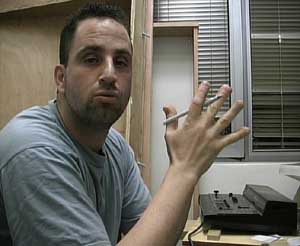 Zohar in hebrew means 'Glory'. Rashit means 'First'.
So translate my name, I guess I'm :
FIRST GLORY ???
( yeah, some glory !!! )
Childhood & Puberty were quite traumatic years for me. I was unforgivably ugly (yes, things improved), educationaly challenged (never finished high-school), had no friends (well there were some imaginary ones), unbelievably stupid (no proof needed here) and always picked on, so I try deny I ever was a teenager. I am 35 now and live in Israel (that's the place where bombs go off in the streets and resturaunts are blown up, and the Shekel devalues by the minute ! ).
As a soldier, I think I spent more time changing bases than what I did serving the country. I guess they realised that having me serve to long at one place would be a negative impact on my "Brothers In Arms".
What unemployment does to a guy ! To make ends meet I'm working as a video editer for
Local TV magazine
, fashion shows and weddings. One day I hope to re-take the exams and be a "
Woman's Shoes Sales Man
" like my hero
Al Bundy
.
I also have a diving licence, but hardly ever used it. These days if you put me in water, I probably drown ! ( glug, glug ,glug )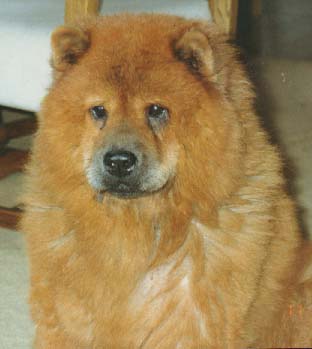 Chinese Chows - the official dog of the Rashit Family Homestead for the past 27 years. They're pretty big, intellegent, loving , furry and very lazy !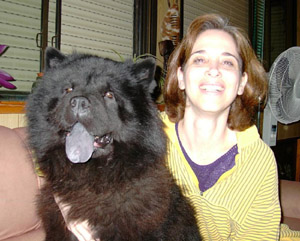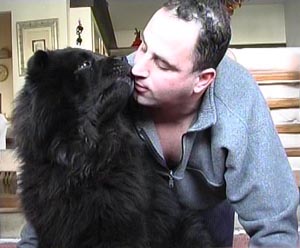 For bigger pictures of the dog visit
here